Principal Investigator
Daniel's research interests center on developing innovative methods for harmonizing food production with the conservation of ecosystem services and biodiversity. His work thus focuses on developing innovative solutions for reconciling conservation activities with food production practices.
Postdocs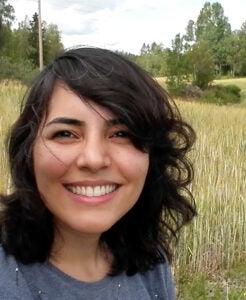 Mahdieh combines hierarchical analytical models and non-invasive monitoring data to address applied ecological questions relevant to species conservation and management. Her main interest is to develop models to overcome challenges associated with wildlife population monitoring at large scale, such as data sparsity and imperfect observations.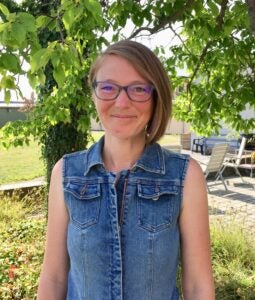 Sara is interested in using long-term data of agricultural pests to identify broad ecological patterns in response to climate and land-use change.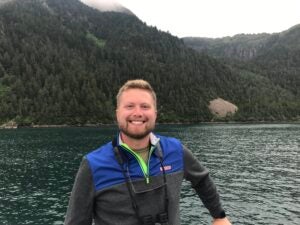 Austin is interested in the ecology of a changing world, including how climate and land use change affect wildlife. Here, he combines field work and statistical modeling to better understand the link between avian communities and food safety.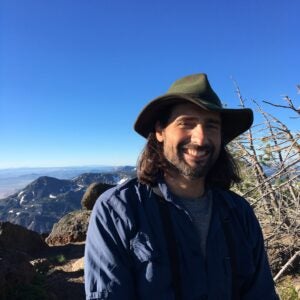 Jason's research focuses on applied solutions to wildlife and landscape conservation challenges and is particularly driven to address human impacts on biodiversity at the intersection of species distributions and global change.
Graduate Students
Alison is fundamentally interested in how biodiversity is generated and maintained, and she applies this topic to biodiversity conservation in agricultural landscapes.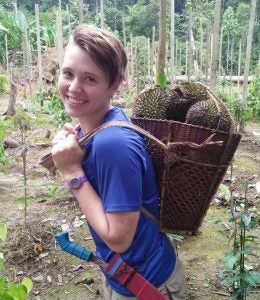 Katherine is interested in the relationship between agriculture and adjacent tropical forests, and the role biodiversity plays in mediating their relationship under ongoing anthropogenic modification.

Cody is broadly interested in how human activity influences wildlife, searching for solutions on how to conserving biodiversity and preserve human interests in the face of ongoing climate and land-use change.
Emily is interested in applied solutions to complex ecological problems in aquatic ecosystems. She uses a variety of ecological methods to investigate interactions between birds and fish in agricultural systems and how this affects biodiversity and agricultural productivity.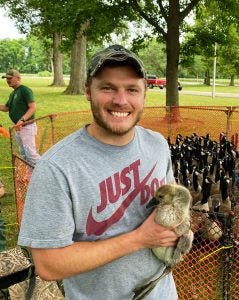 John is interested in using fundamental ecological theory to solve applied issues in wetland ecosystems and among waterfowl species, all while working in close collaboration with private landowners, nonprofit organizations, and state and federal conservation agencies. His work focuses on understanding the mechanisms that drive ecological relationships within wetlands among rural to urban gradients in order to develop innovative and sustainable solutions for human-wildlife conflicts.
Undergraduates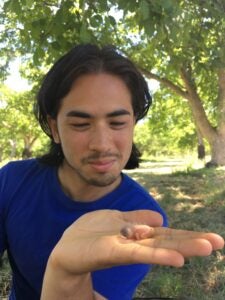 Thomas is interested in the relationship between wildlife and agriculture and methods for making agroecosystems more hospitable for vulnerable animal species.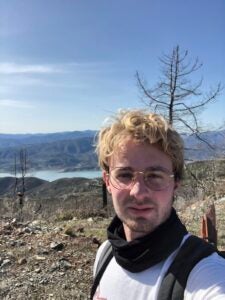 Kees is interested in how human activities have impacted the environment over long timescales, and how this knowledge might be applied to conservation and restoration questions.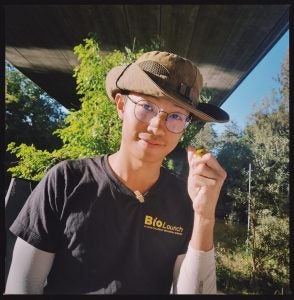 Wentao is interested in how ecological traits affect birds' habitat selection and behavior, as well as applying this knowledge to  threatened species conservation.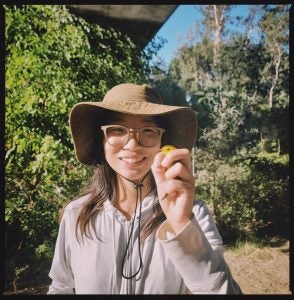 Violet is interested in how climate change and urbanization or other land uses influence the behavior and fitness of birds, as well as how can we conserve them better in the face of global change.